Mary E. Theler Early Learning Center
Preschool Registration Information
Location:
Mary E. Theler Early Learning Center
22871 WA-3, Belfair 98528
Center Phone Number:
360-277-2344
Phone Number to Apply:
360-478-6889


Welcome to the North Mason Schools Mary E. Theler Early Learning Center. This center provides birth-to-five services for children and families as a coordinated and comprehensive community-learning hub for North Mason School District and those who the district are in partnership. Programs are provided at no cost to families.
Program Offerings:
Although there are different criteria needed to qualify for each of these programs, the staff at the center will join forces to create an inclusionary climate of planned learning activities for children of all abilities to participate in at designated times during the school day as much as possible.
Limited bus transportation to and from school is provided for the center's classroom programs. If your child is offered bus service an adult must be present at the bus stop for the ride to school and again to meet the child at the stop on the return trip at the end of the school day.
Early Head Start Home Based
Pregnant Women & Children Ages 0 to 3

Year-round Program

Weekly 90-minute home support to foster the parent-child relationship

Healthy Pregnancy & Positive Childbirth Education

Child Development, Health Screenings and

Nutrition Education

Assistance with Family Goal Setting & Community Resources

Infant/Toddler - Parent Playgroups
Children ages 3 to 5

AM/PM class, 2-4 days a week

Classes begin in September

Students must qualify for classroom services to attend this special education program. Significant delays in one or more of five developmental areas are required to participate in this program: Social-Emotional, Speech/Communication, Adaptive (life skills), Cognitive, or Motor (fine/gross)

Multi-sensory/developmental skill building
Children Ages 3 to 5

Classes begin in September

6 hour class, 4 days a week

Promote school readiness through play, creative expression and guided activities

Nutritious Breakfast, Lunch & Snacks served

Children receive comprehensive medical, dental, vision and hearing screenings

Strengthen and support families through training and community resources

Age & Income Verification Required

SNAP/EBT Families are automatically eligible
Transition 2 Kindergarten
Children age 4 by August 31

Classes begin in September

6 hour class, 5 days a week

Do not qualify for a state or federal program (Head Start/ECEAP)

No previous preschool experience

Have a child with an academic or social need

Develop social skills and academic concepts
How to Apply:
In order to make applying for our programs easier for families, we have created one pre-application for all program offerings. Preschool opportunities at the Mary E. Theler Early Learning Center are based on clear parameters set forth by the State and Federal Government. Our goal is to provide early childhood services based on these parameters. Space is limited and not all children who apply will be placed in a program option. Placement into program options are determined through a screening process and not based on family request. All families must complete an application. Applications will be screened based on State and Federal guidelines, and families will be notified of possible placement in mid-August.

Documentation:
To expedite the process, we ask that families begin collecting the following documentation. Our pre-application allows you to upload these documents online -or- if this is a hardship you may call 360-478-6889 to coordinate other options for collecting documentation. We cannot process your pre-application without this information.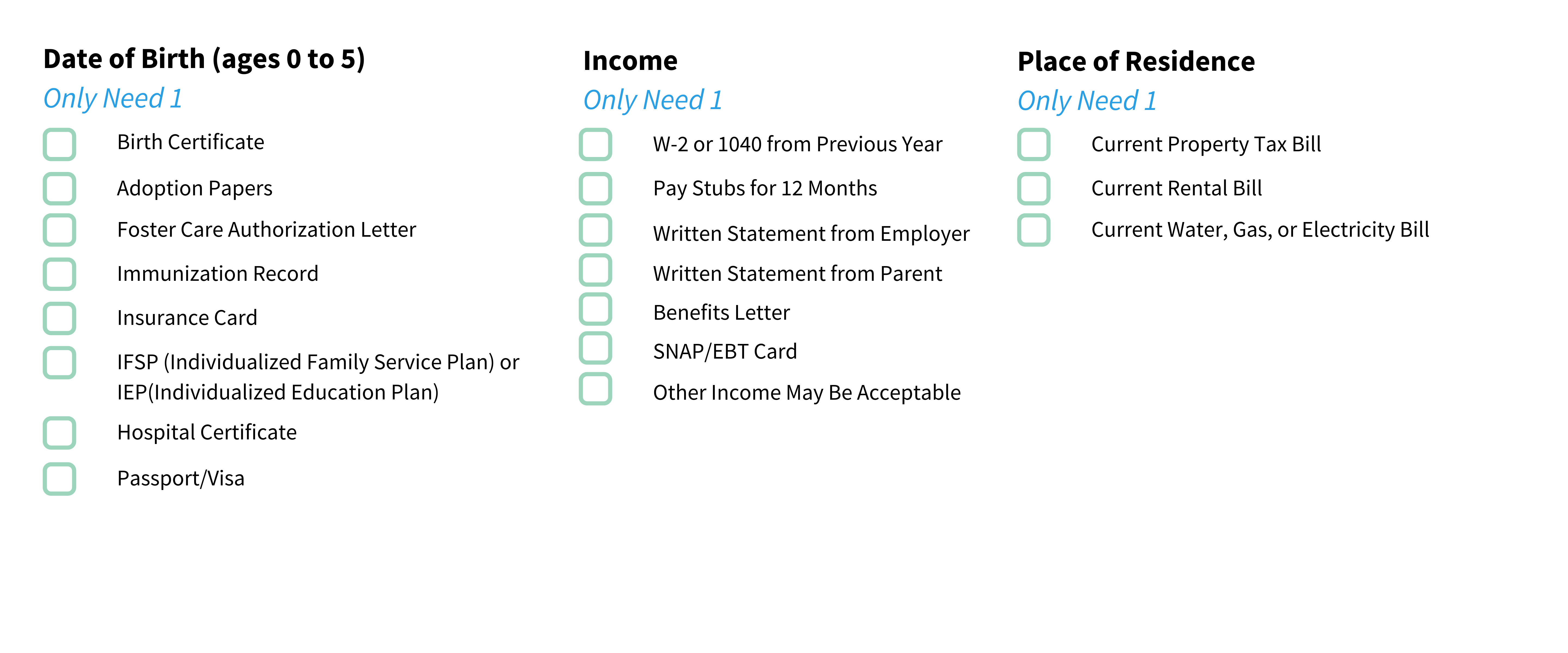 Completing the Pre-Application helps us determine the best placement for your child.
Please call Mary E. Theler Early Learning Center Eligibility at 360.478.6889 if you receive the following error message, "It appears that you have previously submitted an application. If you want to apply again, please contact us by phone or in person." Submitting a duplicate family application could delay the process.
Click on links below to apply using online forms:
or CALL:
360.478.6889 and ask for Mary E. Theler Learning Center Eligibility
*DISCLAIMER: By clicking on the above links, you will be redirected to a secure and confidential website outside of NMSD to complete your pre-application and upload your documents. NMSD is partnering with Olympic Educational Service District (OESD) Early Learning Department and ChildPlus to complete your pre-application.